THE OFFICIAL FREE - BAD COMPANY - PAUL RODGERS FANCLUB
Welcome to ARN News Updates from Allrightnow.com
FREE ME - Beat Club Outtakes
Paul Rodgers at the Monster Jam 2013

 Fans wishing to meet up the day before the show Friday Nov 1st (Fan Meet Up) Host will be Todd (Member of ARN) meeting at 8pm Friday  -

 Fans who cannot get to the La Quinta by 8pm , go to the Quaker Steak Bar right behind the hotel @ 8:00pm - that's where the fans will be - Look for Todd wearing a PR shirt !!
 https://www.facebook.com/events/422370694549713/permalink/425287807591335/
 Sat Nov 2nd
 Set Times: Paul Rodgers (9:30 PM), Joan Jett and the Blackhearts (7:30 PM), Blackberry Smoke (5:30 PM), Foghat (3:30 PM), Molly hatchet (2:00 PM), David Allan Coe (12:30 PM
Fellow fan KIM GOLD                  Sept 12 - 2013
On behalf of all the fans at ARN
Sweet Kim you are being thought about every day, and will always be with us at every show in spirit. You are and will always be one of Paul's & Bad Company Top Notch fan. Hope to see you at a show soon

We all love you !
Jim - Kim - Sylvana & Ennio
Kim is on my right in blue jeans and black boots.
We had a lotta fun that night right Kim ?
BAD COMPANY SHOW DATES go to
Passion, integrity and a love for feel good music, have been the fuel driving Scott Donnelly through and towards a life of performance and creativity as a Real Rock N Roll singer. With every delivery, Scott fearlessly bares his soul with honest, intense and explosive skill. Scott earned his wings with his relentless touring, boogie rock group SuperstacK, boasting 3 hours of original music including the ever popular "Kick It On Down".
With a brief hiatus behind him, Scott has departed from SuperstacK and is back stronger than ever with his refreshing new solo releases  "All the Same", "Love At First Sight" and "State Of The Union"
Performing, live music, for twenty years. Multi-instrumentalist playing guitar, bass, drums, piano, organ and Vocals. Started touring Canada in teens, toured into the states, playing New York City, Chicago, Atlanta, and so on…Mentored for 3 years with record producer/songwriter Gerry Griffin, learning the arts of performance, songwriting, producing and recording.Released album with band SuperstacK in 2006. SuperstacK had disbanded, in 2009, after relentless touring.
"Scott Donnelly is the real deal, a Canadian rock and roller with grit, attitude and the stones to show it onstage. His music sounds like the faces got mugged by grand funk railroad, in other words "ear candy". A real must see"   Leot Hanson – The Sheepdogs
"Scott Donnelly is a true believer in the power of Rock N Roll. He's a journeyman perfectly versed in the ways of Humble Pie and The James Gang. He's the real deal folks! "   Colin MacDonald – The Trews
"Super Scott Donnelly is a triple threat. Killer voice, licks and looks! And he's sitting on the best material of his career. Check him out!! " John-Angus MacDonald, The Trews
 "Unlimited passion and conviction underpin the authenticity of Scott Donnelly who successfully blends the sounds of the British blues revival of the 60″s and 70′s with the rock 'n' soul sounds of the American south"  Jeff Woods, Legends Of Classic Rock Q107
Scott Donnelly Official Website - http://scottdonnelly.ca/
For Bookings and Professional Inquiries
General Manager
Lucy Piller
U.S. Management/Publicity
[email protected]
 K9 CRUSADE CONCERT - Sponsored by Saving K9's Lives, a Charity close to the heart of Howard Leese, (Paul Rodgers' guitarist).
August 24,2013  Doors 7:00pm, Show 8:00pm at the World Famous Malibu Inn
22969 Pacific Coast Highway.  With some rare items up for bid, including a guitar
autographed by Bad Company: Paul Rodgers, Mick Ralphs and Simon Kirke along with
Set List and Live CD from 6/14/2013 show in Agua Caliente Casino. Autographed Tonight Show with Jay Leno photo and T-shirts, plus many more great items.
Click on link for details:
Monday June 17th 2013
 Bad Company Make Late-Night Debut on 'Leno'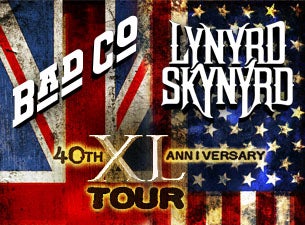 Bad Company & Lynyrd Skynyrd Tickets and Concert Dates
Paul Rodgers and Cynthia Rodgers outside THE TONIGHT SHOW !!!!!!!!!!!!!
Fan Club Lunch at FireWater in Charlotte NC
BAD COMPANY FANS Charlotte NC 2013
Bad Company Live in Charlotte NC 13th July 2013
Lunch at 'Firewater' Restaurant Charlotte NC
New Video/Single out by Ryan Boss
Click to add text, images, and other content